I got my new flip flops in the mail last week!! I was sooooo excited!! I mean a new pair of shoes is an awesome thing, right?!?!
My exchange partner
Jaclynn
sent me these cute flip flops!!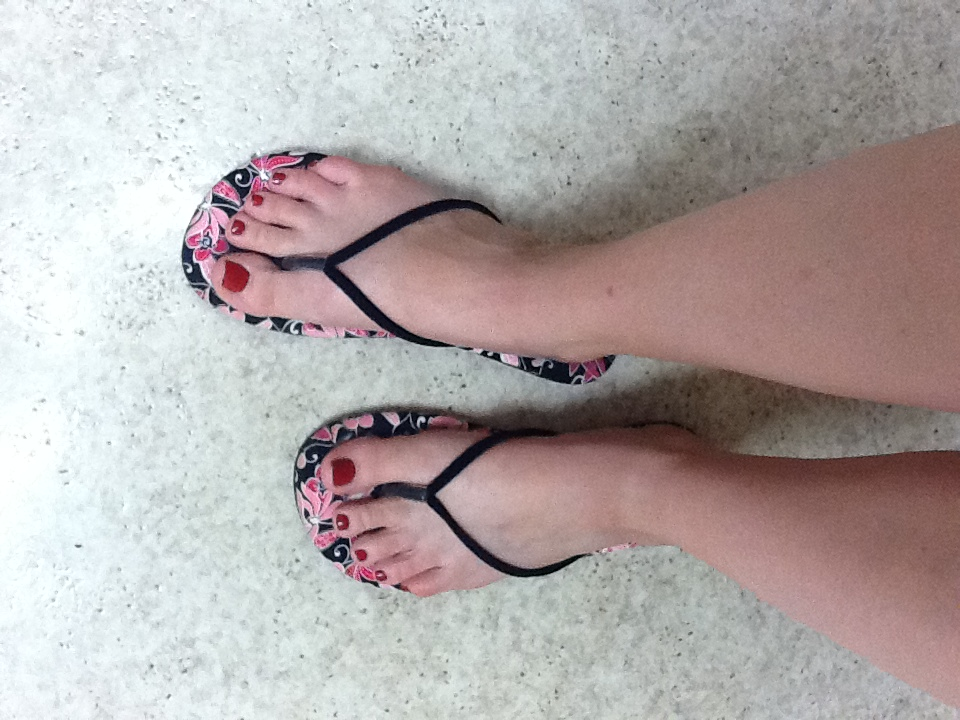 They are so soft and squishy. I wore them all day yesterday and they were so comfortable. They have now molded to my feet!!
Jaclynn also sent me a packet of "California orange" poppy seeds.
I can't wait to plant them. I totally have a black thumb, but I just might be able to grow these. They don't require water after they are full grown, they like the full sun, and they prefer the poorer dirt!!
Sounds like a match made in gardening heaven!! This perfectly describes my front porch flower garden area. The past couple of years it has just been an extension of our yard since I can't seem to grow anything there.
And just so you know it s me and not the ground, the couple that used to live in our house had TONS of flowers everywhere!!!
I will keep you updated on my flower growing process. This just might boost my gardening self esteem.
I had so much fun with this exchange. Head on over to
The Texas Darlings
and check out all the other cool flip flops!!
Happy Flip Flopping!!