Here we go…the 1st Makin' It Monday. I have a fun little project for ya. Let's turn a drab photo album into somethin' a little more fab, whatcha say? Yes? Okay here we go….
Let's gather our supplies.
Photo Album…I found mine for 50 cents at a thrift store.
Scrapbook paper
Paper trimmer
Scissors
Mod Podge
Sponge Brush
Now let's get started.
Third, now fold the paper up and over all the edges of the album and crease them.
Sixth, add another layer (thin layer that is) to the outside of your paper. This will help the paper seal better and help keep any stickers you added stuck down.
Happy Crafting!!
Linking to: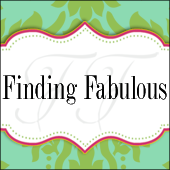 Crystal's Craft Spot