Let's gather our supplies first, shall we...
You need some scrap pieces of felt (I used red and white...you will see while a little later)
Coordinating sharpie color
pen
hair clip
Scrap paper/card board (light weight)
First, I drew a picture of my flower and colored it so it would look all nice and pretty.
This is my template that I will cut out and use on my felt. Once the template is cut out trace it onto your outer piece of felt (red for me). I traced the same template on my white piece of felt and drew in all of the embellishments.
I cut out my flower from my two pieces of felt and layered the white on top of the red. When I cut the white piece I cut the smaller of the two flower shapes. This was easier for me than making two templates and this way my flowers are shaped alike. Next, I used my sharpie to color in the pieces of the hibiscus. After cutting my felt I turned them over so that my pin makes are on the back, then I colored with the sharpie...sorry hope that makes since.
Cut a slit in the red piece of felt so you can slip the hair clip in...you will want to place the clip in the center and cut the slit where the middle piece attaches to the clip. This will leave the middle part exposed on the back of the clip and the rest will be covered by the white piece of felt. Now you will stitch the pieces of felt together.
I cut out some small pieces of the red felt to place over my colored sections on the white piece of felt and sewed those on as well. The marker under the felt gives it a nice shadow effect. Here is the finished clip.
Now you know why mine is red and white. A girl has to have a matching hair accessory for such a cute out fit. I think this clip would be cute made out of hot pink and green felt...the options are endless!!
Happy Crafting!!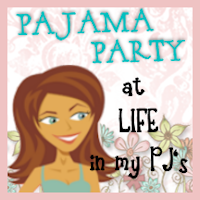 Women Who Do It All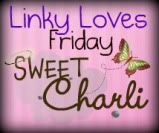 "