This week is getting off to a much better start than last week!! So, here is a little tutorial I put together of a play shirt I made my daughter.
I transformed a little bag that some t-shirt sheets came in into a sleeveless shirt.
First, I started by ripping the side seams out of the bottom of the bag to make arm holes.
Next, I ripped out some of the bottom seam of the bag to make a neck opening.
Now that I had the holes opened up, I tried it on Missy priss to see how it fit. I wasn't really sure that this would work, but it fit pretty well.
Next, I turned the unfinished ends under and hemmed them. This was hard to do b/c the jersey material wanted to roll up.
To finish off the shirt I tied two pieces of ribbons on the top of the sholder where I didn't rip the existing seam. I heat sealed the ends so that the ribbon wouldn't fray.
And I was done!
You just never know where that next piece of clothing might come from...
Happy Transforming!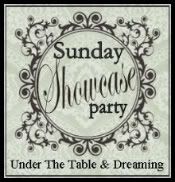 Women Who Do It All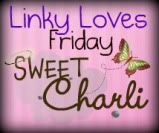 "