We are on the downside of Dogwood winter in my neck of the woods. This is the cold snap that hits when the dogwoods bloom. There are several winters, and now we only have two left to go. So are you confused, thought there was only ONE winter? Well here in the South, and maybe other places, we have cold snaps that can last for a couple of days. These are followed by warmer days...and this past weekend I do mean warm....almost 90 degrees!!!
So in honor of the ever changing Spring weather I made a Dogwood Dress.
I like the versatility of pillowcase dresses. This will be perfect with a t-shirt underneath when it is chilly outside, but totally cute just by itself when it is warmer. I think it will be really cute paired with a yellow pair of leggings. I can't wait to try it on Miss C.!!
This is made from fabric scraps passed down from my grandmother. I think it makes this dress extra special for Miss C.
Have you all made pillowcase dresses? If so I would love to see pictures. These make such cute outfits!
Happy sewing!!
[IMG]http://i1121.photobucket.com/albums/l509/brookley2/IMG_0066-1.jpg[/IMG]/>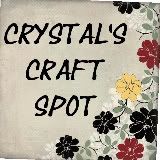 border="0" href="http://tatertotsandjello.blogspot.com"

target="_blank">


src="http://hadfield.smugmug.com/photos/825895175_xmTVA-O.jpg"

alt="Join us Saturdays at tatertotsandjello.com for the weekend wrap

up party!" />